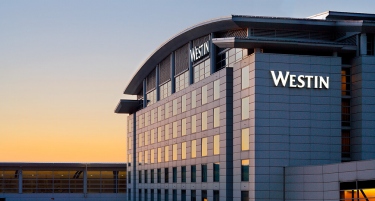 Membership & Affiliations:
ASHRAE (American Society of Heating, Refrigeration, Air Conditioning Engineers)
USGBC (United States Green Building Council)
AEE (Association Of Energy Engineers)

CEM (Certified Energy Manager)
CEA (Certified Energy Auditor)

LonMark
BACnet
GSA (Government Services Administration)
Construction Association of Michigan (CAM)
What solution is right for the job?  That varies from project to project, but our goal on every project is a seamlessly integrated blend of product, service, sustainability, and technology strategies. The results from implementing this strategy is intelligent buildings that are more efficient for its owners, and safer for their occupants.

An Optimized Intelligent Building has significant return on investment in terms of higher tenant productivity and reduced operating expenses. These projects are expected to result in above market rents, improved retention, higher occupancy rates, and lower operating expenses.

Michigan Environmental Controls, Inc. continues to provide cost-effective, user friendly building control solutions and long term facilities planning for our customers. By using open protocols we help our clients migrate away from proprietary relationships, providing long-term flexibility and enduring competitive environments for all of their intelligent building technologies.

Our clients benefit from Open Protocol systems which allow us to focus on superior service and support that provide sustainable solutions for our partners. Our independence allows us to select the best-of-breed technologies, and leverage those technologies to help our clients keep their facilities efficient and sustainable.

Providing a cost-effective and user friendly support network starts with a team of skilled employees. Our employees are dedicated to providing consistent quality service and support for a full range of services that ensure that buildings operate at peak performance and reliability.